POWTECH Newsroom
POWTECH 2017: Digital, modular, automatic maintenance – the chemical plant of the future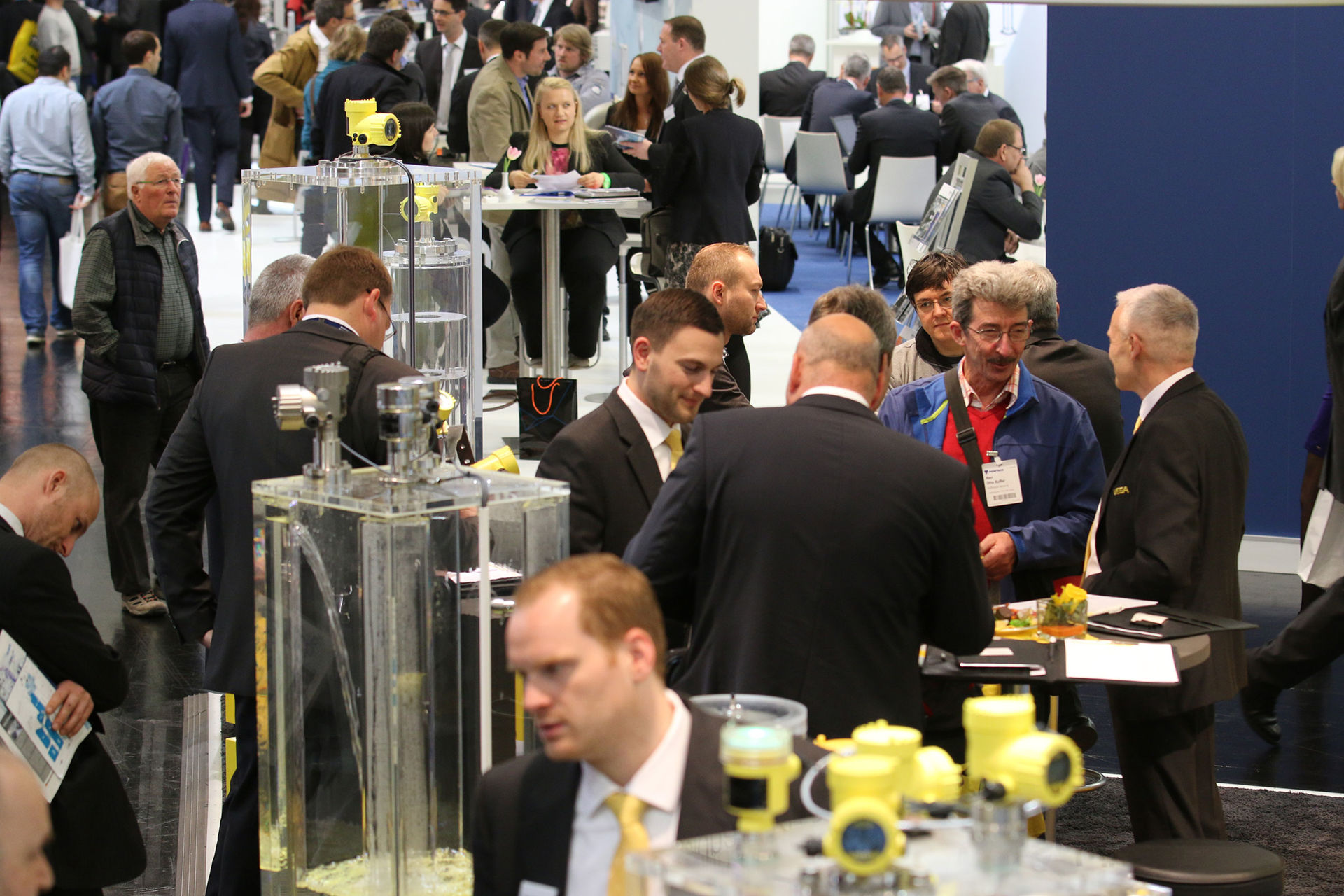 POWTECH 2017, being held in Nuremberg from 26 to 28 September, will give experts and users from all over the world the opportunity to talk about innovations in the process industries. About 900 exhibitors will display their latest developments for mechanical processes and accompanying technologies such as measurement, analysis, control and automation. Manufacturers and plant operators in the chemical industry will discover specific technical solutions for the burning questions affecting the industry. That includes how digitalisation can further increase production quality, flexibility and resource efficiency in chemical manufacture. The accompanying programme of talks in the POWTECH Expert Forum will also offer new stimuli for further thinking on this and other topics.
The chemical industry is undergoing a transition on many levels. Process digitalisation helps in achieving the goal of ensuring consistently high product quality, 24/7. The focus is also on curbing production costs and increasing energy and resource efficiency. What's needed is maximum safety in the manufacturing process while maintaining a high level of flexibility – at multiple locations around the world. Sylvia Bräunlein, Operations Director Chemicals Division at Hosokawa Alpine AG in Augsburg, finds there are many different demands facing mechanical engineers and plant manufacturers: "Single machines that in-house engineering departments incorporate into an overall system are a thing of the past. What's needed instead is the supply of complete systems with guaranteed process values, which comply with current safety standards and norms. To make this happen, you need a high level of system automation: only once that's in place can you optimise your productivity, ensure stable process operation and put remote maintenance and predictive maintenance in place in order to minimise downtimes."
Regulations demand more containment
She also perceives all of this in "a regulatory environment that calls for closed processes with the appropriate containment solutions, the result of new product classification. This is a challenge, for the modernisation of older plant in particular. The focus is also on ergonomics, which is growing in importance for operation, maintenance and cleaning, as well as the automation of cleaning processes."
The Hosokawa Micron Group is exhibiting at POWTECH 2017 as a provider of integrated solutions for all kinds of applications. Bräunlein outlines an example for the chemical industry: "At stand 233 in exhibition hall 4A, we will display a virtual production system for pesticides, comprising all stages of the process from drying to granulation. Solutions will also be presented on the subject of containment, condition base maintenance (CBM), and the PIN software designed for plant optimisation and monitoring."
Supporting programme: explosion protection and maintaining air quality
Besides Hosokawa Alpine, more than 400 other companies out of a total of 900 exhibitors will display products and solutions designed specifically for use in the chemical industry. A comprehensive supporting programme will also be on offer for trade visitors at POWTECH. The Expert Forum at the exhibition will feature non-stop talks and presentations on current topics relating to process engineering.
The daily live displays of explosion protection equipment in the outdoor areas at the trade fair will also offer a number of "aha!" moments. A special show by VDMA will deal with the industry topic of maintaining air quality and drying, and will present efficient solutions for dust-free, clean-air and therefore safe production environments. Please visit www.powtech.de/en for a current list of exhibitors and additional information on the event.