POWTECH Newsroom
IPB 2019 showcases new exhibits and trends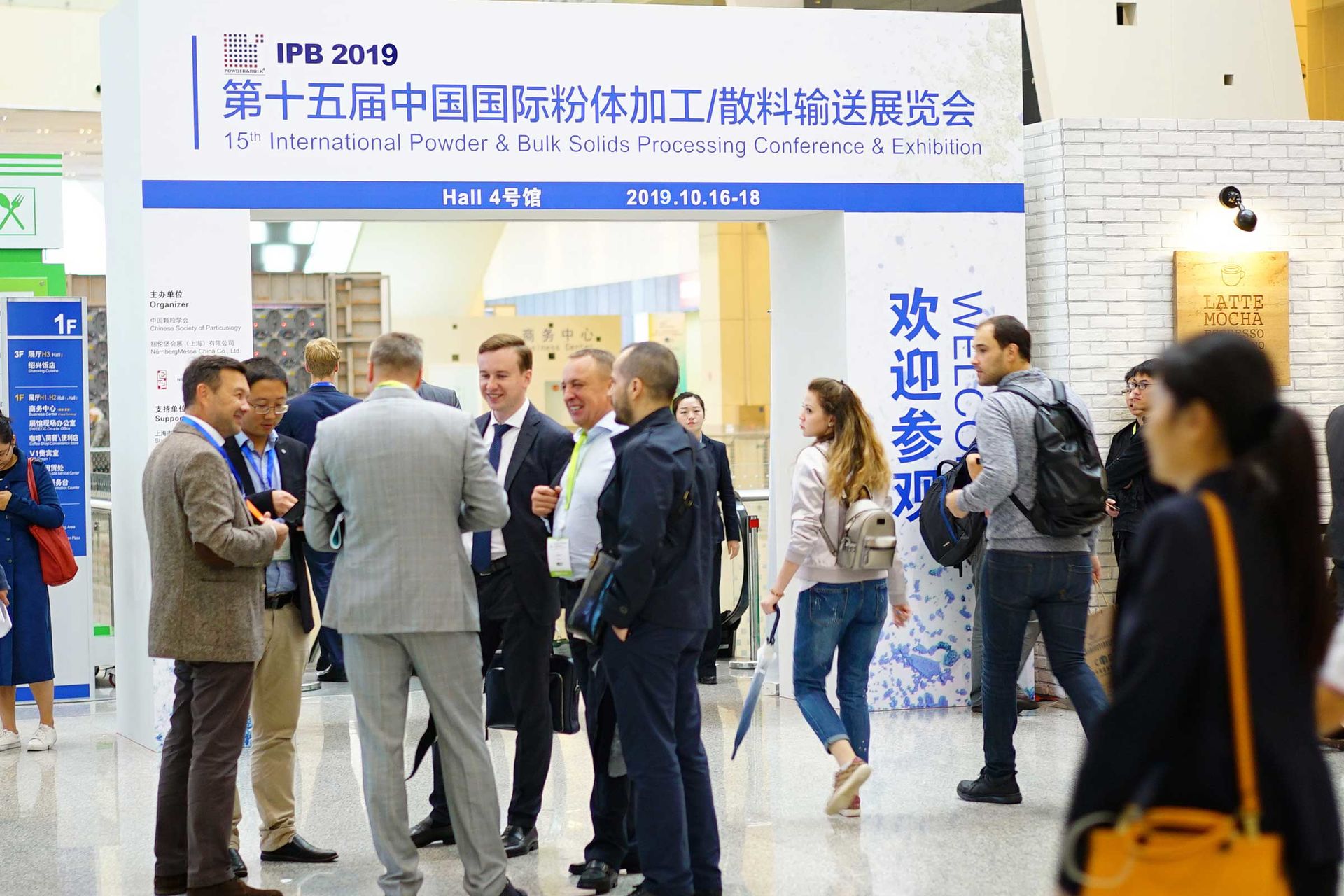 IPB 2019 will take place from 16 to 18 October at the Shanghai World Expo Exhibition and Convention Center, where 230 exhibitors, 40 percent of them from outside China, will present their latest developments. It's where some 10,000 trade visitors from sectors like chemicals, pharmaceuticals and food gather to enjoy professional dialogue. As a knowledge-sharing and communication platform for international and Chinese exhibitors, purchasing managers, associations and universities from the bulk solids industry in China, the IPB has in recent years established itself as the leading "one-stop" fair for powder and bulk solids in China. It is co-organised by the Chinese Society of Particuology and NürnbergMesse China Co. Ltd.
Explosion protection the key topic at IPB 2019
This year the event will also host the 8th IND EX® Safety Symposium on Explosion Protection Regulations in partnership with the Intercontinental Association of Experts for Industrial Explosion Protection (INDEX). The symposium will put the spotlight on the explosion protection regulations introduced in China this year.
Award-winning innovation and environmental protection policy
The Intelligent Green & Safety Award (IGSA) was introduced at the IPB by the co-organisers in 2018 and proved very popular. To consistently promote the Chinese government's innovation and environmental policy in the industry, a new round of assessments and selection processes for outstanding powder and bulk solids equipment eligible for the IGSA is under way for IPB 2019. This award is designed to monitor and promote the development of the Chinese powder industry. For a list of the award-winning exhibits please go to: www.ipbexpo.com
To coincide with the 70th anniversary of the founding of the People's Republic of China, the "Powder & Bulk Solids 3New Summit" is will be held from 16 to 17 October to bring together international and Chinese concepts and technologies. The "3New" in the title stands for new materials, new technologies and new products. More than 200 powder processing companies from all over the world are set to enjoy professional knowledge-sharing with 300 end-users.
Pre-register for free tickets
Thanks to the IPB pre-registration system visitors can now access free tickets (the ticket fee is for visitors registering at the venue) and also have the opportunity to win an IPB mascot. If you become an IPB VIP visitor you have access to the VIP lounge at the venue and are invited to the VIP gala dinner.
Expanding into overseas markets and exploiting global business opportunities
POWTECH World is a network of international trade fairs and conferences for the global mechanical processing industry on various continents and markets. This special alliance of events offers the industry global networking and marketing opportunities and is the perfect platform for gaining a foothold in new markets.
POWTECH World
POWTECH: 29. 9. – 01.10. 2020
PARTEC: 29. 9. – 01.10. 2022
POWTECH India (Mumbai, India): 9–11 September 2020
IPB (Shanghai, China): July 2020