See and be seen: exclusive advertising within the signage for POWTECH
Your advertising on the official signage for POWTECH. Make use of the advertising preview in order to take a look now at your advertising on the displays used in the signage in the exhibition centre.
Advertising preview
The advertising preview provides you with an impression of the visually stunning advertising on the signage.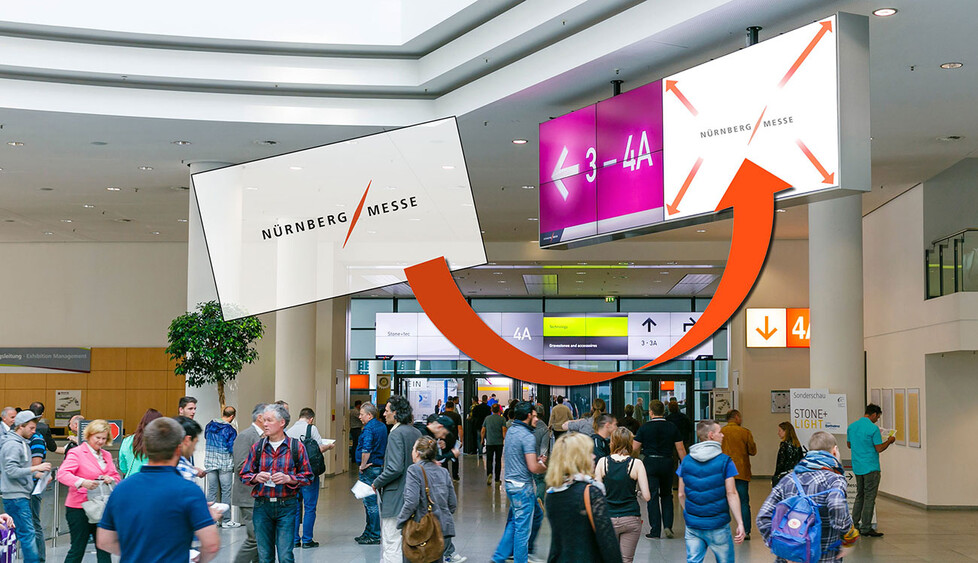 Your advantages in overview:
The focus of attention for all visitors: the integration of your advertising in the event's signage guarantees you the visitors' interest
Motion and motifs: with moving images and films you achieve a very high level of attention
Advertising at the right time: strengthen your presence in the entrances during the peak arrival and departure times
Advertising at the place of orientation: your advertising is placed right next to the areas essential for orientation and is "sought" by the visitors
Long-distance effect: the dimensions of the displays achieve a great long-distance effect and thus a long attention span for the visitors on their way into the halls
Your possible locations: